After a year in my new space, it felt like exactly the right time to expand the services offered by this little healing home.
Of course, as these things happen – two talented healers appeared on my path. And I can't wait to introduce you to them.
They both provide supportive, individualized, healing services (and only one of them will lick your face, if you're ok with that sort of treatment 😂).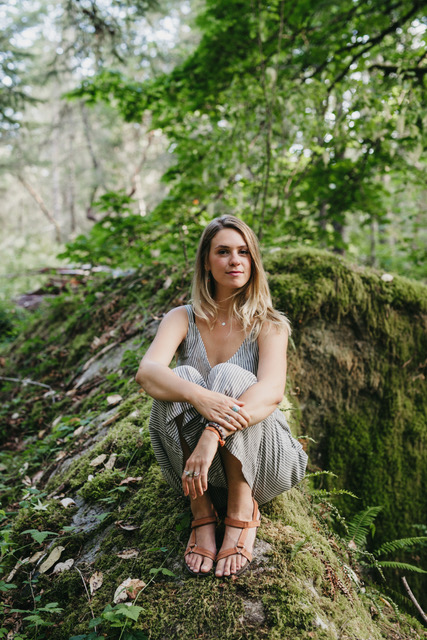 Certified Craniosacral Therapist
Holistic Nutritionist
Jamie Lee is a certified Craniosacral therapist, registered holistic nutritionist and the Co-Founder & Facilitator of Wild Embodied Women.
Her journey to embodiment began with the practice of yoga and quickly grew as she discovered the power of meditation and manifestation practices. Though, it wasn't until she awakened and embraced her inner feminine knowing—her intuition—that her life began to change drastically.
Along her journey, Jamie has explored many healing modalities from sound healing and plant medicines to Traditional Chinese Medicine and Reiki.
Providing safe space, support and healing is her deepest purpose and calling.
Book in with Jamie for a Craniosacral Therapy session or Holistic Nutrition Counselling session.
Trained in the deep and wise tradition of the wolf, and steeped in the loyal, abiding and non-judgemental nature of the pack animal, Doggo first discovered his life's purpose while still a tiny puppy in the mountains of Pemberton.
Doggo is all heart. With a magical, inexhaustible well of love, Doggo provides comfort, support, joy and play to those who visit the space.
His future plans include becoming a registered therapy dog, giving lots of kisses and getting his big boy teef!